When:
October 3, 2015 @ 1:00 pm – 3:00 pm
2015-10-03T13:00:00-05:00
2015-10-03T15:00:00-05:00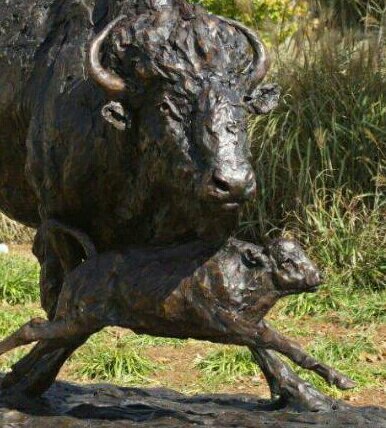 The 5th ANNUAL BUFFALO PAINT OUT, sponsored by Swedish Match, invites artists to visit Owensboro for a three-day competition to create works of art documenting the community's sense of place.  The paintings will be presented in a special exhibition and sale during the BUFFALO GALA.
The BUFFALO GALA, the museum's annual fundraiser, sponsored by Atmos Energy, supports education programming and community outreach while celebrating region's cultural heritage.

The BUFFALO GALA, scheduled 6:30-8:30 p.m., October 3, will feature a cocktail buffet of locally raised food, an auction of paintings by artists participating in the Buffalo Paint Out, weekend getaways, jewelry, spirits and more.

Admission to the gala is $50 per person or $40 for Friends of the OMFA Foundation.

Reservations may be made at [email protected] or 270-685-3181.